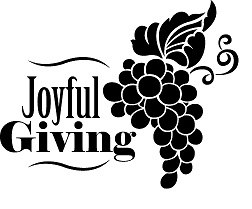 For the last three years, ending June 30, 2015, Northminster has been on a fiscal and pledge year beginning each July 1st and ending the following June 30th. This year, the Session decided to re-turn to a conventional fiscal and pledge year beginning with the calendar year on January 1st.
In preparation for the coming year, we will be addressing what our church is about and the resources needed to support our mission and ministries. This is the beginning of our 2016 Stewardship Campaign. We should enter this period with joy and purpose. You will be invited to deepen your Christian experience and share the joys of Christian life by giving of your time and resources.
Over the next several weeks, committees of the Session will highlight their purpose and activities. They will give insight into where and how our resources are used, and where you might be of service.